"(...)Gesqua has crafted a labyrinthine excursion of interactive sounds, fragments of melody, and harmonic ideas that blur the distinction between digital instruments, electronics, and found sound that unrelentingly amps up the film's sense of disturbia ("Ben Is Back - Jessel's Meat" being an excellent example of the score's multiflavored, progressive discordance and a very scary track on its own) until its final, poetic resolution of "Soul Sisters - Final Lullaby" which introduces Florence Martin Giovannelli's delicate vocalise (the score's only live "instrument") rendering a calm sonic consummation for the "End Title."
-Randall D.Larson, "Buysoundtrax.com", june 5th 2017




"(...)A style(...)that Raphael Gesqua controls with an economy of means that does not exclude in any way the evocative power of a morbid and melancholic atmosphere never boring nor cheap, because always melodic and rich in textures. The ensemble ends up sounding like a Gothic concerto whose keyboards sometimes recall Harold Budd's "soft pedal" and especially his collaboration with the Cocteau Twins on the album "The Moon and the Melodies". Gesqua would be perfectly suited to become the musician of Jason Blum's productions or of the franchise "Conjuring": that is to say the professionalism he demonstrates(...)""
-Cédric Delelée, "Mad Movies", july/august 2017


"(...)other tech credits hit the mark, including Raphael Gesqua's pulsing score(...)"
-Rob Nelson, "Variety", september 2011


"(...)difficult not to be seduced by the beauty of this both delicate and brutal adult tale with troubling cruelty, transcended by a music worthy of the greatest hours of Christopher Young."
-Cédric Delelée, "Mad Movies", may 2012


"(...)The score deepens the terror and is perhaps one of the best scores I have heard in a film."
-Jason Poynton, "Spotlight Toronto", september 2011


"(...)"The beauty of the Cinemascope, the correctness of the directing, the precision of writing of the first two acts, and the power of Raphaël Gesqua's score, under high influence of Christopher Young, give, at any rate, faith in the future of the duet."
-Alexandre Poncet, "Freneticarts", december 2011


"(...)The extraordinary music of Raphaël Gesqua and the very skillful spatial direction of both film-makers make "Livide" being a movie more fantastic than horrific but terribly virtuoso and efficient."
-Quentin Boutel, "Iconophages", december 2011


"(...)LIVID's opening sequence sets an alluring tone for something out of Dark Shadows, with gray skies and massive waves crashing against a treacherous rocky shore. Rolling green hills in the distance with an ominously slow orchestral score (Raphael Gesqua) drawing the viewer in like a Pied Piper written with the pending doom of Poe's pen.(...) See the film, even buy the score, then make your own decision… "
-Travis Keune, "We Are Movie Geeks", september 2011


"(...)Sets, makeup, gore effects, and soundtrack are just beautiful.(...)"
-"Desperate Zombie", april 2012


"(...)the music, sublime, sometimes melancholic violins made​​, sometimes overwhelming and furious raging brass and deaf percussion."
-Lullaby Firefly, "Celluloïdz", november 2011


"Music is a very important part of your movie, and as in "Inside", I think it fits beautifully in the film."
-Billy, "BUB", december 2011


"(...)the brooding soundtrack is terrifically composed(...)"
-Maynard Morrissey, "Horror Movie Diary", may 2012


"(...)a powerfully commanding musical score(...)"
-Scott Weinberg, "Fearnet", september 2011


"(...)The influence of "Hammer" horror can be found in the score. Plenty of sorrowful string instruments let us know that there is a dark history to the mansion that Lucy is not aware of."
-Entertainment Maven, september 2011


"Livid has been given a(...)soundtrack that effectively creates an eerie, ambient atmosphere with an engulfing soundscape of sounds that draw you into the the dark and creepy haunted world."
-Brandon DuHamel, "Bluray Definition.com", august 2012


"The film score is absolutely beautiful and haunting, perfectly fitting the tone of the scenery."
-Eric King, "Back Online, Back on Duty", june 2012


"(...)a bluffing soundscape and musical atmosphere."
-"Avenue de l'horreur", april 2012


"(...)successful music(...) represents well the research of a quasi-poetic dimension attached to the entire film(...)"
-Jessica, "Cloneweb", september 2011


"(...)a beautiful music theme, discret, but which caresses our ears in the sense of the movie by transporting us in small touches."
-Grim, "Grim Movies", april 2012


"(...)The soundtrack is a strong mix of classic horror music and more ambient-like tracks.(...)it succeeds in building up the proper atmosphere while accentuating some of the more tense scenes with well-timed climaxes."
-Niels Matthijs, "Twitch", april 2012


"(...)"Livide" is a magnificent and bloody movie and which, besides, takes advantage of a superb soundtrack."
-Eviluigi, "FilmsDeGoût", december 2011


"(...)I actually want the score now..."
-Maniac E, "BoxOfficeBUZ.com", may 2012


"(...)the soundtrack is superbly jittery and creepy, building tension and atmosphere(...)"
-Neil G, "Sci-Find.co.uk", august 2012


"(...)a wonderful score(...)"
-Michael Campbell, "my Reviewer.com", september 2012



"(...)The reconstruction of past is almost exclusively made through the images and the sumptuous music of Raphaël Gesqua(...)"
-Jorge Pereira, "C7NEMA", september 2012


"The score by Raphaël Gesqua is another high point(...). The music expertly accentuates the scenes of horror and also carries a surprising degree of poignancy in some others. The cues range from a poundingly horrific resonance to melodic, classical compositions."
-VENOMS5, "Cool Ass Cinema", september 2012


"(...)poetry that emphasizes a sublime and captivating soundtrack."
-Freddy, "Le Cinéma de Freddy", september 2012


"(...)all supported by a wonderful music of Raphael Gesqua"
-Nelson Roger, "AVCesar.com", july 2012


"A wonderfully eerie score (...)"
-Sickkgirl, "Bloody-Mess.net", september 2012


"(...)the score by Raphaël Gesqua was terrific and haunting(...)"
-Bede Jermyn, "Super Marcey", october 2012


"Thanks to the great cleverness of the technician of the sound Emmanuel Augeard, to the good technique of the two directors, and the fantastic sonorous column of Raphaël Gesqua."
-Roberto Manuel Palo, "Cinefatti", november 2012


"(...)the ominous score by Raphael Gesqua creates a palpable sense of dread."
-Chris Holt , "HeyUGuysUK", august 2012


"The film is such an ocular and auditory masterpiece(...)"
-"TheConduitSpeaks", november 2012


"(...)a rich and worked soundtrack(...)"
-"ObsessionB", may 2012


"The opening credits unfold in a gently captured montage of beautiful yet unsettling images against the aural backdrop of delicate and moving strings(...)"
-Mark Lee, "The Digital FX", august 2012


"If you want just everything is connected and the logic is crystal clear, you should not watch horror movies at all - you want to be terrified and mesmerized by the evocative images and skillfully composed music, then Livid is a real gem."
-Måns Lindén, "Onyanserat", december 2012


"The soundtrack is also very successful, boasting a dark and eerie sounds(...)"
-Pazuzu, "Scared!", january 2013


"The sound design is top notch, with a haunting, brooding soundtrack building up suspense at every turn(...)"
-Matt Wavish, "Horror Cult Films", december 2012


"(...)the magnificent music by Raphaël Gesqua(...)"
-"Le Loup Céleste", january 2013


"(...)Finally, I think the composer Raphaël Gesqua deserves praise for avoiding the genre's well-worn clichés, even in places where it would have been easy to succumb to the temptation.(...)"
-"Planet Pulp", august 2013


"(...)The melancholic tone of the film, strongly supported by the very beautiful music of Raphaël Gesqua."
-Nathanaël Bouton-Drouard, "Freneticarts", may 2012


"The dream aesthetic plays out brilliantly and both Laurent Barès's surreal photography and Raphaël Gesqua's brooding and occasionally stabbing score lend themselves to fashioning an insular nightmare where the house reads into your subconscious somehow and leaves you discombobulated, without context or clarity."
-"Rivers of Grue", june 2nd 2014


"Exceptional music helps set the scene."
"Cine-Directors.net"

↑
↓

"It is a work that should be grasped and savoured by collectors and is a style of scoring that should also be welcomed simply because it is so innovative."
-John Mansell, "MOVIE MUSIC INTERNATIONAL", may 24th, 2014


"(...)In terms of emotion, we also note that Raphael Gesqua is not for nothing in that fact, as he offers us a music playing perfectly on the atmosphere, with the creation of two particularly strong themes as we come to mark (one of which seems to use violins). This brings the little "plus" to the image that comes to carry us until the end credits scrolled before our eyes.(...)"
-Richard Bourderionnet, "SCIFI-UNIVERSE", march 13th, 2014


"(...)surprising mixture of nostalgic trip to Amblin, of slasher, of survival and home invasion, carried by an inspired direction and a magnificent music from Raphaël Gesqua."
-Alexandre Poncet, "Mad Movies", may 10th, 2014


"(...)"William, JNH, Carpenter, Chris Young, we find these beautiful influences in the very good score signed by Raphael Gesqua for AMONG THE LIVING. Highly the album !"
-Cédric Delelée, "MELOMAD FILM MUSIC", march 11th, 2014


"(...)a snatch of soundtrack that sounds as if it were lifted straight from Sergio Leone's most mournful of gritty leitmotifs."
-Marc Savlov, "THE AUSTIN CHRONICLE", march 13, 2014


"(...)Kudos, too, to Raphael Gesqua, who provided the score for Livid, returns for a haunting and beautiful soundtrack that relies on an eerie whistle theme that tips its hat to Just Before Dawn. "
-Ryan Turek, "SHOCK TILL YOU DROP", march 11th, 2014


"(...)sublime music again written for the duo by Raphael Gesqua(...)"
-F.G, "DVDPASCHERIENS", march 11th 2014


"(...)Supported in particular by a discreet but great music from Raphaël Gesqua (already in the work on "Livid"), real emotional point of the movie"
-Kévin Condon Lafon, "LE MONDE DU CINEMA", march 29th, 2014


"(...)a relevant soundtrack."
-Mathias Averty, "LA VOIX DU NORD", april 30th, 2014


"(...)captivating music"
-Krueger, "AU COEUR DE L'HORREUR", march 20th, 2014


"(...)an old-fashioned music score that is half playful and half ominous, and a thoroughly colorful pastiche of story threads that feel sort of familiar, but also make Among the Living feel refreshingly unpredictable on the whole."
-Scott Weinberg, "FEARNET", march 14th, 2014


"(...)Composer Raphael Gesqua's score is equally relentless, and so original as to remain stuck in your head for hours after you leave the theatre. The first two acts of the film feature whimsical, almost carnival-like melodies, tainted with slight hints of discord that portend bad things ahead. The climactic scenes, on the other hand, are swept along with a brisk and almost lilting score that is both classic and fresh, and wouldn't be out of place in one of James Whale's original Frankenstein films."
-Natalie Barringer, "NOTE FROM ROOM 237", march 11th 2014


"(...)a magnificent opening theme ( also be the principal) led by violin, the film opens with intense and passionate, almost ceremoniously , deliberately bombastic and darkly beautiful solemnly. It is the door that leads to hell(...)"
-"Mundo BSO", may 9th, 2014


"Horror can be one of the strongest genres, when scores are inhabited and seek emotions beyond the shot string cut-throat. Ambitious, Gesqua tells us a horrible story, yes, but also lyrical, twisted and mesmerizing."
-"Underscores" (Pierre Braillon), june 10th, 2014


"(...)this is an impressively beautiful score."
-Darren Rea, "Review Graveyard", june 2014


"Featuring a gorgeous score by Raphaël Gesqua and making tremendous use of the superb abandoned movie lot sets by frequent collaborator Marc Thiébault, AMONG THE LIVING is the duo's most technically accomplished film to date"
-Matthew Kiernan, "Fantasia International Film Festival", july 2014


"(...) the whole holds the road and shows a big efficiency in particular thanks to the direction but also thanks to the excellent music and to the acting."
-Sylvain Gib, "Horreur.com", 2014


"The film is accomplished on all fronts – but especially effective is the brilliant score by Raphael Gesqua – all dreamy for the early section with the kids, and bit by bit adding the right amount of menace as we get closer to the Blackwood Studio."
-Ferdy Fox, "Zani", august 2014


"(...)looks and sounds fantastic — thanks to a haunting score by Raphaël Gesqua, Livid (2011)(...)"
-Mr. Movie, september 7th 2014


"(...)supported by a totally exciting soundtrack written by Raphaël Gesqua(...)"
-Screen/Read, september 16th 2014


"(...)perfectly accompanied by the awesome score of Raphaël Gesqua ("Livid"), a fabulous mix of Spielbergian music and eerie whistles."
-Horror Movie Diary, october 2nd 2014


"But hands down the best thing about it was the soundtrack. It was beautiful and really managed to evoke that nostalgic goonies feeling the film paid tribute to. (Composer Raphael Gesqua already did great work on Livide, but he outdid himself here.)"
-Maynard Morrissey, "Kalafudras's Stuff", october 11th 2014


"(...)the movie benefiting from a luxurious photography of Antoine Sanier and from a magnificent soundtrack by Raphael Gesqua."
-Gilles Penso, "Film Fantastiques", october 21st 2014


"The music of the movie is really excellent and very studied, giving an additional fee to the film."
-Florian Veysselier (AqME), "Lavisqteam", june 2nd 2014


"(...)Raphaël Gesqua music, full and nuanced, fits well with the staging and intend injected into the project."
-Charlotte Wensierski, "The Bloggers Cinema Club", april 3rd 2014


"Special mention to the soundtrack that fills its role very well."
-Régis, "Horreur.net", november 7th 2014


"Through its brooding tonalities, inventive sonic integration, and striking motif structures, Gesqua's score is quite a revitalizing effort in French horror scoring, and a welcome score for home listening."
-Randall D.Larson, "Buysoundtrax", june 13th 2014


"Last but not least - the music in the film is excellent, and at times superb and extremely contributes to a positive impression, especially in the first half of the film."
-"Horror Filmovi", july 15th 2015



↑
↓

"But it's the audio that really steals the show: play this game out loud and you'll get outside observers wondering where that stunningly awesome, dynamic soundtrack's coming from.
Surely it's not coming from that DS in your hands. But it is. And it sounds absolutely fantastic.(...) Sound : 9/10 - Very few Nintendo DS games have as impressive a soundtrack as Glory Days 2 does. The game recommends headphones, and I wholeheartedly agree. Crank it up."
-Craig Harris, "IGN", august 2007


"One of the most powerful scores brought to the DS, "Glory Days II"'s soundtrack is an instant war game classic."
-Louis Bedigian, "GameZone", august 2007


"Something that isn't said often about a DS game is the quality of the music, and in this case, it's tempting to advise gamers to buy "Glory Days 2" just to hear the wonderfully inspiring, war-hero, chocks away, what-what, bushy moustache, magnificent-men-in-their-flying-machines compositions. Music that could have come straight from a remake of The Dam Busters was completely unexpected, and adds buckets of depth to the already entertaining gameplay."
-Spanner, "Strategy Informer", june 2007


""Glory Days 2" does everything for the game and only the game. Like the soundtrack of Frenchie Raphaël Gesqua ("Flashback", "Fade To Black"...) which clearly allows the software tot ake off in epic momentums surprising for a small DS."
-Nathanaël Bouton-Drouard, "Cinextenso", october 2007


"Raphael Gesqua has crafted an incredible soundtrack here all the way through the menus and into the game. The tiny DS speakers cannot handle it properly, though the theme music immediately gives the sense of a high budget effort."
-Matt paprocki, "BC Blog Critics", august 2007


"The soundtrack consists of just a few huge, sweepingly righteous orchestral compositions that bring an unflinching grandeur to your constant march toward victory."
-Ryan Davis, "Gamespot", august 2007


"The audio also deserves special mention, as the game boasts one of the best soundtracks to date: the sound effects and a strong orchestral score take me back to the days of "Return Fire."
-Frank Caron, "Ars Technica", august 2007


"The soundtrack is also absolutely epic, with booming war marches that compliment the destructive weapon effects perfectly -- get the headphones out."
-Nick Suttner, "1.UP.COM", august 2007


"Besides the great visuals, "Glory Days 2" also has some of the best audio I've ever heard come out of the DS speakers."
-Matt Butrovitch, "Game Almighty", august 2007


"Pretty epic war drum and battle music fits the mood perfectly."
-Blogowogo, august 2007


"The sound is truly impressive, possibly the game's best feature, and will make you feel like you're right in the thick of battle."
-Pipex, august 2007


"The game has an excellent soundtrack, full of grand orchestral compositions to accompany you in your quest to destroy the opposing army."
-Matt Keller, "PALGN", november 2007


"(...)the score for the game is top notch and features a very rousing military theme."
-Charles Husemann, "Gaming Nexus", august 2007


"But what really sets "Glory Days 2" apart is its music. The score has a very orchestral sound to it and would fit right in with more serious war games. Regardless, the music in the game has a good feel and quality to it and helps carry the emotion that the story tries to set.(...)fantastic sounding(...)"
-Ansel Newcome-Beill, "Game Lite Chronicles", october 2007


"The audio of the game is worth mentioning, with some surprisingly symphonic war medleys playing as your aircraft flies over the battlefield."
-Nicholas Bale, "Gaming Excellence", september 2007


"(...)an impressive soundtrack(...)"
-Gamedaily, august 2007


"Musical Masterpiece. If story is an aspect where the game's presentation falls short, its music balances the issue by providing you with some of the most stunning songs heard on the DS yet. I would go as far as to say that this game uses the most realistic sounding orchestra of any game on the DS to date. The instruments resonate with full, crisp sound that is great to listen to on both the DS's virtual surround sound and via headphones. Sure, there is a lack of songs in the game but the quality of composition and instrumentation is what makes this game's soundtrack so stunning. And, the war tracks make you feel the importance and epic nature of war. The music alone could drive you to play this game."
-Greg Schardein, "Digital Chumps", march 2008


"(...)the orchestral score makes the experience feel grand."
-Graham Russel, "SnackBarGames", september 2007


"(...)epic themes that encourages you to go in battle without lowering the volume."
-Matthieu Hurel (Boulapoire), "Gamekult", october 2007


"If you have headphones; use them. "Glory Days 2" features an astonishing soundtrack and it stands as one of the best I have ever heard on the DS. Sure on console games we all have heard the sweeping war tunes with the WWII motif but Glory Days 2 encapsulates it all wonderfully."
-Todd Douglass Jr., "VGT", september 2007


"(...)the music's fantastic(...)"
-Jon Jordan, "Pocket Gamer", september 2007


"Last catchy detail, the soundtrack is very nice (for once it makes you want to play with it !) and completely immerse us in the game's atmosphere."
-Priscilla, "Generation DS", december 2007


"The music and sound in "Glory Days 2" deserves special mention. The soundtrack is orchestral with choir backing, something that really surprised me. Absolutely courageous marching beats are present, as well as melancholic post-battle laments. It could have been taken straight from a high-value WW2 film and sounds just fantastic with headphones on.(...) Brillant music."
-David Owens, "Vooks", december 2007


"The music is top notch, as it sound like there-s an orchestra with a choir in your DS."
-Cary Woodham, "GameRoad"october 2007



↑
↓
""(...) a great atmosphere (...)"
-Ron Dulin, "Gamespot", may 1996


"A real musical "tour de force" ! Raphaël Gesqua, the conductor of "Fade To Black", masterly joined the small circle of those musicians who made the sound of videogames a true art.(...)
We will now say, about game musics that stick perfectly to action, that they are "Fade To Black" like..."
-Robby, "PC Loisirs", september 1995


"It is moreover by means of the almost continuous presence of a soundtrack that this atmosphere is so well rendered. Indeed, FTB is one of first games to propose a permanent background sound. Compounding the 3D graphic atmosphere of the various levels and the oppressive scenario of the game is a soundtrack of the most alarming. With this winning triptych, FTB put the basic principles of a new kind of immersion of the player in a vidéoludique universe. Soundtrack 18/20 - One of the key points of this game."
-Alex, "Jeuxvideo.com", april 2010


"The soundscape is breathtaking, and trying "Fade To Black" lights off, at night, is part of those experiments which one leaves transfromed."
-Chris, "Player One", june 1996


"As for the the sound environment, there again it seems that one made redoubled efforts at Delphine (Software). Sublime musics which plunge the player in an interstellar trance."
-Trazom, "Joypad", june 1996


"Great music (...) Many themes that always fit the action. A big bravo to Delphine (Software)."
-Spy & Elvira, "Console+", june 1996


"As for the sound environment, it is simply sublime."
-Jean-Marc Demoly (J'M Destroy), "Playmag", june 1996


"Musically very successfull...In conclusion, if I hade to rate this game, I would without hesitation give a 95% for interest, and 19/20 for music."
-ZAK, "Consoles News", june 1996


"The music in "Fade To Black" is truly cinematic. When you are about to be surprised by an enemy or something, the volume and intensity of the music quickly build, giving a very dramatic and absorbing atmosphere to the game."
-A.P.I, "Absolute Playstation International", july 1996


"Furthermore, ("Fade To Black") had an excellent soundtrack signed by Raphaël Gesqua."
-Julien Pirou, Nolife ("Retro & Magic"), june 2008


"The soundtrack is still much impressive, and could even give lessons to the next-gen productions."
-Shingo-San/Gatsusan, "OldiesRising", february 2011


"There is not much to say about the sound and graphics because they are absolutely fabulous, but still I feel compelled to explain why they are so beautiful. First of all, the music changes as the enemy gets closer which increases the testosterone level without even realizing and this leads to excitement and joy at the same time. The sound effects are very attractive, creating similar effects and complementing the music."
-Coming Soon Magazine, december 1995


"(...)the cinematic feel of the game is great: the sound effects, the incidental music and the cut-scenes genuinely create a thick atmosphere."
-Fraser MacInnes, "Pocket Gamer", april 2008


"(...)the ambient effects are great and it sounds like you're actually in the Morph world."
-Michael L. House, "Allgame", 1996



↑
↓

"(...)some of the best art direction, cinematic cutscenes and music I've ever seen on DSiWare(...)"
-Lucas M. Thomas, "IGN", may 2010


"(...) the soundtrack manages to stand out by giving the world of "DodoGo!" a perky and full of life dimension."


-Romendil, "Jeuxvideo.com", may 2010


"The soundtrack complements the action perfectly as well, with Caribbean-esque lilting tunes throughout that make playing through all the levels a joyous experience. Before even jumping into the core game itself, Alien After All and Neko Entertainment's "DodoGo!" sets the mood for this intriguing action puzzle game perfectly with its impressive audio and visual combination. (...)From the initial theme song, to the Caribbean lilting tunes and adorable little sound effects, "DodoGo!" is a pleasure to listen to."
-Adam Riley, "Cubed3", february 2010


"Even the music and sound effects are very nice, including the original song, which is sung the word "DodoGo!" and will trot in your head obsessively, with a stupid smile on your face, for a very long time ..."
-Andrea Franzone, "Multiplayer.it", may 2010


"(...)requisite jolly soundtrack(...)offers decent value for its 800-Point 'premium' status. It("DodoGo!")'s absorbing and challenging without being irritating, and you should give it a crack."
-Kristan Reed, "Eurogamer", may 2010


"Also, everything has a casual touch, which is reflected also in the soundtrack that(...)is friendly and pleasant."
-Daniel Escandell , "Vandal.net", may 2010


"In addition, the audio part is very neat, with a musical theme for each area."
-Adriano Della Corte , "Everyeye.it", may 2010


"The soundtrack is quite fitting of the visual theme(...) You'll get a new tune with each new area, so there's always a new musical piece waiting around the corner to enjoy."
-Corbie Dillard, "Nintendolife", april 2010


"The music,(...)is fantastic for a DSiWare game. The midi-soundtrack is filled with varying songs that really fit the gameplay and style."
-NintendoFuse, june 2011


"The soundtrack perfectly fits the desert island setting, so much that you'll find yourself daydreaming about your last beach holiday without even realizing it. It(...)all looks and sounds wonderful(...)"
"Nintendo-x2.com", 2011


"The art style is charming and the music doesn't get on your nerves."
-Shawn Collier, "GamingUnion", 2011


"From the catchy musical score along with the fresh animated stylings and menu designs, the game easily comes out on top over much of what we've already seen to date on DSiWare."
-Wiiloveit, january 2011


"The stylised cel-shaded graphics and catchy music fit the goofy theme of the game. The soundtracks during the actual levels do a good job of staying in the background and not getting annoying if you're struggling for a long time on a particularly devious puzzle."
-Epic Fail, june 2012


"Between the bit-tunes version of the highly addictive "DodoGo!" theme from the previous two games, and the beautifully serene and relaxing main level music, plus fantastic use of immersive sound effects throughout, "DodoGo! Robo" is definitely a treat for the ears. 9/10"
-Adam Riley, "Cubed3", april 2011


"The soundtrack(...)is pretty catchy and the abstract yet stylish scenery goes hand in hand with the island themed surroundings and its inhabitants to produce a very unique and engaging experience. "
-Steven Williamson, "Hexus", may 2010


"If you are a puzzle fan, download this game NOW!(...)Everything about it is spot-on from the game itself, to the graphics and the funky music."
-Firstnews, june 2010



↑
↓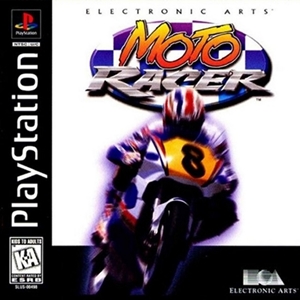 "Moto Racer"'s audio is also a delight as the game not only sounds great by itself with a tremendous soundtrack but also appropriate and suitable to the gameplay. The effects are spot on with realistic engine effects and a good atmosphere in general."
-Brad Penniment, "Allgame", 1997




"(...)Each track has it's own catchy tune(...)"
-Absolute Playstation International, december 1997


"The music in "Moto Racer" is streamed off the CD-ROM during gameplay. Different music plays depending on the course that you are racing. Everything that is in the game sounds very professionally done and does not take anything away from the fun of Moto Racer."
-Shawn Quigley, "AVAULT", October 1997



↑
↓

"The musics, far from those which one hears most of the time, have a true originality. Once fixed on your tympanums, be certain that they will obsess you for a long time by their persistent rhythm."
-PlayerOne, november 1993


"The musics, very "Japanese Role-playing"-like, are sublime."
-Joypad, november 1993


"The musics, which were already excellent on Super Nintendo, are straightforwardly fantastic on Mega Drive. All the melodies are perfectly selected. They adapt without any problem to the style of "Mr. Nutz"."
-Supersonic, october 1994


"The musics are relaxing, even if they're listened many times (first time in game history) (...) This is really the first time I like to listen to music themes for a long time without wanting to mute the sound. 18/20"
-Laurent Kloéblé, "Super Power", november 1993


"Nice musics, sometimes very close to those of Disney games like "World of Illusion"."
-Megaforce, october 1994


"Rather rare fact in a platform game, the musics are not boring, even after a few hours of play. There too, work is masterly."
-Kenseiden, "Emunova", october 2005


"(...) second highlight of the game: its musics. "Mr Nutz" themes are clearly above average gaming platforms, and some are well above lot, like the night time levels of "Woodyland". This intimate long piece of music, involving several instruments on a main melody, is a little masterpiece by itself. Other musics in the game are also very well worked and oscillate between melancholy and joyful music fanfares. Raphael Gesqua(...)'s musics are soft and pleasant, in addition to being eclectic. Each theme is long and varied, some for several minutes. Therefore, the game gains a unique musical identity, which was not often the case with other titles of the genre at the time of its release. Special mention for the night theme "Woodyland" particularly captivating, that will make you feel like repeating this area again and again."
-Anagund, "Jeuxvideo.com", july 2009


"Music, in "Mr. Nutz", greatly contribute to the impression of "Relaxation" which persists throughout the game. They are playful, not necessarily rhythmic, but never brain boring. Beautiful compositions, which draw the soft upwards. Not without a certain charm, even, they wonderfully translate the "relax" side of the soft."
-Kenshiro, "La Mémoire du Pad", november 2008


"The musics have their identity and are very successful, by remaining sweet. (...) Beautiful musics."
-Onels4, "Gamopat.com", september 2011


"Unforgettable and captivating musics. 19.5/20"
-Snes.fr, november 2010


"On top of that, the soundtrack (produced by Raphael Gesqua, who worked among others on "Shaq-Fu") is sublime. The musical themes are varied and beautiful, full of sound details very valuable and very well thought out. (...) colossal work brought to the soundtrack, it's highest level. The beauty of the soundtrack gives a special atmosphere to "Mr. Nutz.". Try it, you will see (or rather hear). 17/20."
-MaitreCoq, "OldiesRising", march 2010


"Finally, we should point out the excellent soundtrack by Raphaël Gesqua, who knows in turn be catchy or disturbing, but always magical."
-Julien Pirou, november 2009 ("Nolife") & august 2012 ("IG Magazine")



↑
↓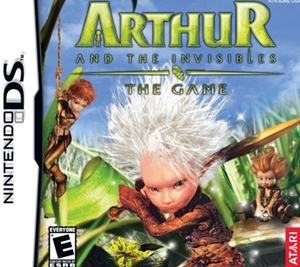 "While music is undoubtedly down to personal taste the soundtrack here is actually quite pleasant with a mixture of atmospheric orchestrated themes and more whimsical tracks."
-Nintendox2, 2007


"The soundtrack is original and distinct of the film (...). A significant effort and implemented by fresh and bouncy pieces of music. (...) the sound rendering is very convenient. Nothing to report, this is pretty neat."
-Aiste, "Jeuxvideo.com", december 2006


"The music (...) does do a good job of segueing between minigames."
-Tom Magrino, "GameSpot", january 2007



↑
↓

"The musics are very punchy. A bright sound environment."
-Megaforce, november 1994


"The soundtrack is also excellent with interesting themes."
-Joypad, november 1994


"(in terms of sound) "the game may have not used all the power of the Super Nintendo, but he used a big party. (...) a game that still has défaults but I think, for my part it makes it up in fights, music (...)"
-Oldiesrising, august 2008


"Music are also well made, (...) quality pieces, immersive and always in perfect harmony with the surroundings."
-SegaMag.com


"(...)musics are quite catchy to motivate the desire to fight."
-16bits.fr/Gravitor Box, september 2008


"(...)the music is pretty good, though. The music fits each area. The temple music sounds like a normal Arabian temple style of music, and the voodoo camp is a good percussion beat tune."
-Gamefaqs, february 2001



↑
↓

"There are very pretty musics in "Cocoto". The melodies are really nice and sound effects give the cartoon style."
-Jihem, "Jeuxvideo.com", july 2004


"The fun is helped along a lot by the music. Each zone has its own theme, most of which are very fitting and great to listen to. Sound effects are well done too, the noises whenever you smack an enemy are satisfying."
-Wii's World, august 2012


"(...) music are varied but always successful."
-JeuXpo.com, january 2007


"(...) the music suits the game quite nicely, befitting its whimsical and cartoony style."
-Paul Schreiner, "Nintendo Life", april 2009


"(...) whimsical music tracks contribute nicely to the game's atmosphere. (...) the music is catchy and fun."
-Nathan Meunier, "CheatCodecentral"



↑

"As for sound it is pretty good too, with musics that stick well to the atmosphere, sometimes in a style loosely based on sound productions signed Ennio Morricone."
-LeMagJeuxVideo, november 2010


"Western themes that accompany the action are nice and sounds are correct."
-Dharn, "Jeuxvideo.com", november 2010


"(...)harmonious western themes(...)we can not complain too much about it(...)the sound fits perfectly to the western style of the game(...)"
-Marc Heiduk, "Npack.de", november 2010


"About sound, it's all good also with a soundtrack containing the usual sounds of westerns. An excellent point.(...) The western soundscape is present, whether in music or sound effects. A great job."
-Jonathan, "WiiDSFrance", november 2010


"The sound is actually quite good over all (...). Some decent western themed sounds give the game a more authentic feel."
-Christophor Rick, "Gamers Dilay News", december 2011

[ BACK TO THE TOP ]